19th August 2006
undying stars were born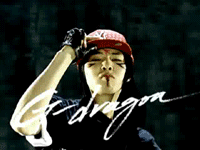 G-Dragon; TOP; Taeyang; Daesung; Seungri
"Big Bang made their debut on August 19, 2006 at the Gymnastics Arena
in
Seoul Olympic Park during the YG Family concert."

Big Bang debuted and made their first appearance on April 19, 2006. Their first single was "Bigbang" which sold nearly 40,000 copies. Big Bang's hit song was "We Belong Together" featuring Park Bom. Second single was "Big Bang is V.I.P" that was released on September 2006 that sold 32,000 copies. Then Big Bang held their first concert called "The Real" after that had a concert album released "The First/Real Live Concert" that sold 30,000 copies. Big Bang's third single was "Big Bang Volume 1" and sold 48,010. "Big Bang 03" was a mini album that sold over 40,000 copies at the end of 2006.

In 2007 the leader, G-Dragon started to compose Big Bang's own music which was known as an "electronic" style. One of their mini albums was "Hot Issue" which hit top various music charts. Big Bang then released a mini album called "Stand Up". Big Bang then did a debut with girl group 2ne1 (YG Entertainment Group) called "Lollipop" went top 5 in South Korea.

Big Bang released a few single songs of their own in the beginning of 2009. "Tell Me Goodbye" was a big hit that topped South Korean music charts, Japan's music charts and even USA itunes music charts as well.

At the end of the year of 2010 they released two song singles called "Beautiful Hangover" and "Somebody to Love" that topped the music charts. Big Bang's music was getting popular each years. Then the held a concert called "2010 Big Bang's Big Show Concert". Each member performed a solo performance and then reunited at the end as a group and finish it all up.

After 2 years and 3 months since Big Bang's last album was released finally they came back. "Tonight" their newest mini album of 2011 was a huge hit for them. It sold 100,000 copies in less then a week when it was released. "Tonight" was 3rd on the Billboard World album chart and 6th on the US itunes album chart too. It went skyrocket top position on the Korean music charts.


Happy Birthday, BIGBANG!
proud to be VIP :)
all the best to you guys!

keep shining :D
yours truly,